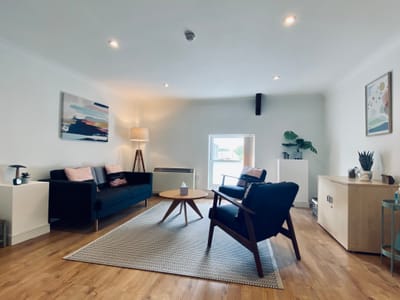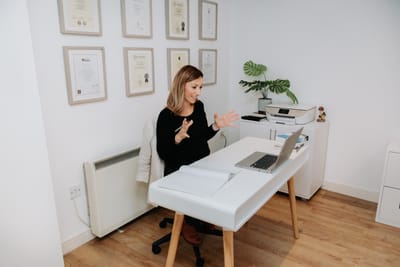 Following a free initial telephone consultation with a member of the team, we will arrange you a first appointment.
We always begin by undertaking an assessment which may last a few sessions. This helps us to agree on your needs and what changes you would like to make as well as which model of therapy is most suited.
With
children and families
we work 'Systemically' which means to include key family members and other important people at various stages of the treatment to ensure the best possible outcome for long term gains.
With
older adolescents
and
adults
, family members may be invited to sessions but the work is typically 1:1. This helps to create a safe and confidential space allowing you to develop the trust needed to work through the difficulties you may be facing.
With
couples
, both of you will attend the first session and an agreement will be made as to whether you wish to continue meeting as a couple or for one of you to come individually.
VIDEO SESSIONS and FACE to FACE SESSIONS Available
Due to the Coronavirus Outbreak, we have been offering appointments via Video Link. This has been working really well for clients and feedback has been incredibly positive. We have since returned to working Face to Face but will continue to provide both options which can be used intermittently.
SESSION LENGTH
All new referrals will be offered a free telephone consultation and then once you're happy to proceed, we agree a session date and time.
Sessions last for approximately 50 minutes unless otherwise agreed.
FEES
Session fees vary between Clinical Psychologists and other therapists due to their level of training in therapeutic approaches and experience the field.
Clinical Psychology Initial Assessment and subsequent Therapy Sessions are charged at £120 per session.
Clinical Nurse Assessment Sessions are £127.50 - 1.5 hours is allocated for the first session.
Clinical Nurse Therapy Sessions and written reports are charged at £85 per session.
Integrative/ Counselling Assessment and subsequent Therapy sessions are charged at £60 per session.
The session fees includes any resources, liaison or text messages that we may send throughout the course of your treatment.
In essence you pay for the time we meet either face to face or via a pre-booked telephone or video sessions. All of the additional time that we need to prepare for your session is included in this price.
There is an additional planned cost for formal written documentation. Assessment reports or letters to other professionals will be charged at our session rate and a price will be agreed in advance.
At present we run a clinic in Wimborne on
Mondays through to Saturday.
Morning, afternoon and evening appointments are available.
Heath Insurance Claims
Should you wish to activate a Health Insurance Policy to pay for your sessions, the following clinicians are registered with the following providers;
Dr Alisha Azzopardi
is registered with
BUPA, Cigna, AXA, AVIVA, Vitality Health, & WPA.Dr Anna Hames
is registered with
AXA & Vitality Health
Dr Sharon Winward -
is registered with
BUPA, AXA & Vitality Health.

Dr Laura Bennett -
is registered with
BUPA, & AXA.Mandy Dodds
- is registered with
BUPA, AVIVA, AXA & Vitality Health.