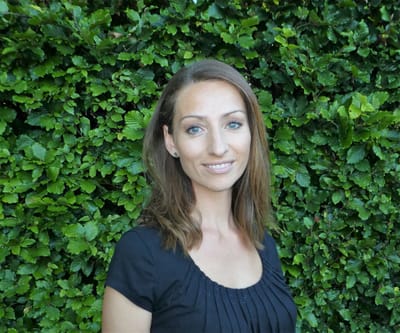 I'm Dr Alisha Azzopardi, a Clinical Psychologist with 16 years experience working for the NHS, Local Authorities, Schools and the private sector. I have an Honours Degree in Psychology from the University of Wales, Cardiff; a Doctorate in Clinical and Community Psychology from the University of Exeter and a Post Graduate Diploma in Interpersonal Psychotherapy from the University of Reading.
I believe that we can all benefit from a safe space from time to time to reflect on any difficulties that we may be facing, to address them and find ways to move forward.
I am incredibly passionate about my work and will ensure that you and your family feel comfortable and informed about what we hope to achieve in our sessions together at every stage.
I have worked across Dorset and West London for various mental health teams; including in-patient settings, community teams and GP surgeries. I have led a team of clinicians in Hammersmith and Fulham working solely with children in care and those who have been adopted. I have worked for the Paediatric Diabetes Team in Dorchester and the Dorset Youth Offending Service. In and around Bournemouth and Poole I have worked for Adult Mental Health Teams, Learning Disability Teams and Child and Adolescent Mental Health Services.
Over the last few years I have continued to develop my skills in delivering Training and Consultation to Care Home Staff supporting and caring for children in Residential Care which has been hugely rewarding. I have also gained a contract working within a Neuro Rehabilitation Care Centre offering Assessments, Therapy and Consultations to staff Team.
I have undertaken additional training in the following therapeutic approaches;
Interpersonal Psychotherapy (IPT), Cognitive Behavioural Therapy (CBT), Acceptance and Commitment Therapy (ACT) Systemic Family Therapy Approaches, Narrative Therapy and Group Therapy.
These therapies allow me to assess and support you with you following difficulties;
Depression, Low mood, Post-Natal Depression
Anxiety, Generalised Anxiety and Social Anxiety
Obsessive Compulsive Disorder and Perfectionism
Family and work related stress
Bereavement and Loss
Divorce and Separation
Eating Difficulties and Disorders including Anorexia, Bulimia and Overeating
Phobias and Fears
Trauma
Life transitions and change
Loss of confidence and self-worth
Family relationships
Social difficulties
Sleep Problems
Attachment difficulties
Fostering and adoption
I strive to work creatively with all age groups so that sessions are enjoyable, engaging and memorable.
IPT Accredited Practitioner
Registered with the HCPC
Enhanced DBS