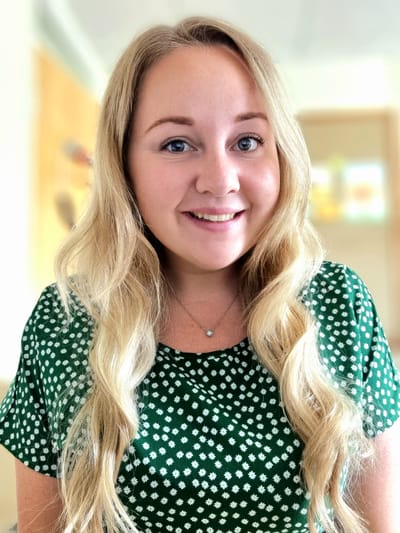 Hello, I'm Leanne Grossett and I am a
Cognitive Behavioural Therapist (CBT Therapist)
with a background in Mental Health Nursing. I specialise in working specifically with those under the age of 18 years old.
In total I have 6 years of experience working within the NHS – the first 3 years as a Mental Health Nurse in a children's psychiatric hospital and the following 3 years as a CBT Therapist within a Child and Adolescent Mental Health Service (CAMHS) based in the community.
My qualifications include a degree in Mental Health Nursing from Bournemouth University, and a Post-graduate diploma in Psychological Treatment for Children and Young People from the University of Reading. I am a member of the British Association for Behavioural & Cognitive Psychotherapies (BABCP) and am currently working toward becoming fully accredited.
I have always been extremely passionate about promoting positive mental health and well-being and believe that everyone deserves to have a safe, non-judgemental space to come and explore their difficulties.
Cognitive Behavioural Therapy (CBT)
is a very collaborative approach and there is a lot of value in working well as a team. I enjoy spending time getting to know as much as I can about a person, the good and the not so good! I will then make use of this information to tailor the therapy sessions to best suit the individual and ensure they are receiving the best possible experience. I pride myself in having a calm and relaxed presence with a love for creativity and I like to apply this to the way I work.
One of the things I love about providing therapy to under 18's is that it creates an early opportunity for young people to learn a range of skills and empowers them to use these skills to overcome their challenges for the duration of their lives.
The difficulties I can help with are;
Depression and low mood
Generalised Anxiety Disorder (GAD)
Social Anxiety
Separation Anxiety
Obsessive Compulsive Disorder (OCD)
Phobias
I appreciate how difficult it can feel to ask for help, and share your story with someone new, but I will always do my best to make sure you feel comfortable, safe and listened to throughout your sessions.
Registered with NMC
BABCP Provisional Accreditation
Enhanced DBS