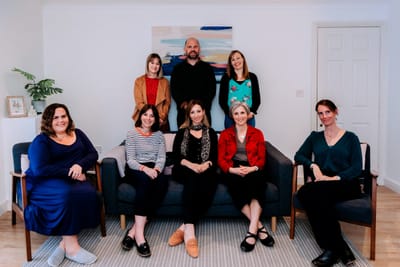 Wimborne Psychology was established in 2018 and is an Independent Psychology Practice supporting children, young people and adults with their mental health and well-being.
Our clinicians have all worked in the NHS as well as being commissioned to work for the Local Authorities, schools or other agencies including care homes and charities.
Having witnessed first hand the strain within the NHS to offer assessments and therapeutic intervention in a timely way, Dr Alisha Azzopardi the founder, felt there was a need to provide clients of all ages with an alternative experience.
Unlike publicly funded services, the length of your treatment is negotiated completely by you and your therapist. There is no cap on the number of sessions you may have but equally, we adopt a model of wellness and encourage independence. We therefore do not insist that you stay engaged in therapy for longer than you need to. We are also in a position to offer a service whereby you can opt back in and re-engage any time you need to. This flexibility allows for you to take a break from therapy but safe in the knowledge you can return should you feel unsettled and need additional sessions.
We will advise you on the frequency of your sessions; for example weekly or fortnightly to begin with but again this is based on evidence supporting effective treatment approaches. This frequency allows you to engage with your therapist and build a trusting relationship, which has been proven to increase the likelihood of you engaging in therapeutic work post assessment.
We have been built on reputation and our goal is to support you to make the changes you need to experience an improved sense of mental and physical wellness and stability.
As clinicians we are registered with our professional bodies and undertake clinical supervision as well as ongoing professional development to maintain high standards of care for all of our clients.